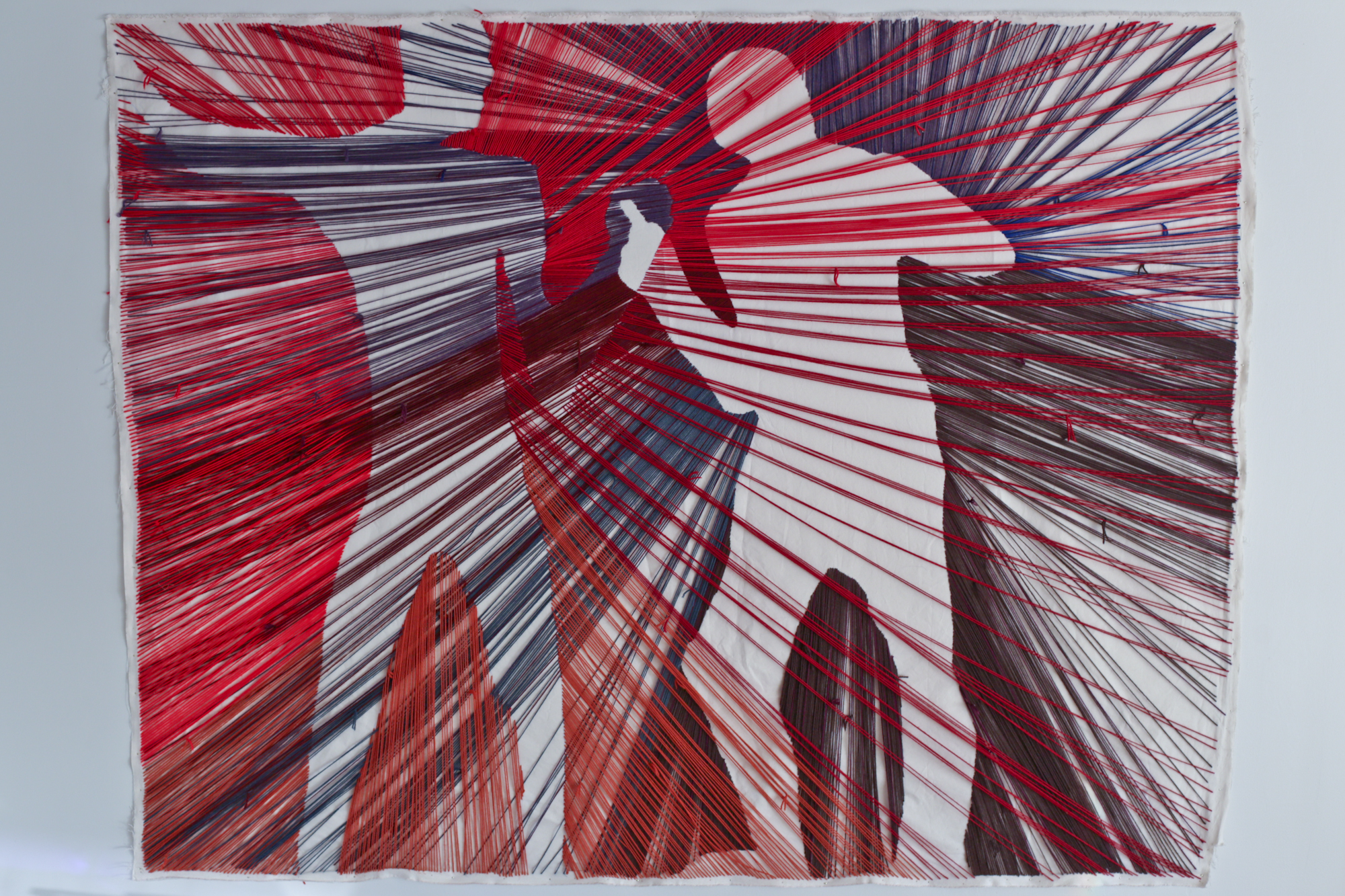 Risa Culbertson
Risa Culbertson runs a letterpress stationery line called PapaLlama out of a studio in the Heath Ceramics Building. She works mostly with paper now, but her first true love is fiber arts.
"I wanted to create a space where two people could interact on different planes. The canvas becomes a playground for people who, under normal circumstances, can't be together. In this space, time is of no import; it is not a limitation."
James Mcclung
James McClung is an artist from Redlands, CA. His works consist of depicting one's connections with self and the world around. Other work includes illustration design for Parliament Chocolate, Augie's Coffee Roasters, and Strawfoot.
Beyond Mercury Awaits
Tectonics to Lithosphere Sprouts Earth Then Rests
Gouache & Ink on Tea-stained Paper, Land and Dark series
"These two pieces—the beginning of a new series titled Land and Dark—are about the relationships within the worlds around us."